Planning Work Carried Out By The Committee
To preserve and enhance our conservation area, the following voluntary work relating to Planning is carried out by the Committee:
We review local planning applications that have been submitted to the City of Edinburgh Council on a weekly basis. We identify those applications of local concern and make appropriate representations
We examine new plans and policies to identify any issues of relevance to Blacket and make representations about issues which we believe may threaten the character of the area
We work closely with planning staff to ensure they are fully aware of the valuable character of the area and they are sensitive to this in considering applications
We provide guidance to residents considering changes to their property - which may include trees, boundaries and railings - and help them take forward the work in a way which will enhance the character of the area.
Conservation of Common Areas- The Shrubbery Working Party
When it was formed in the 19th century and when it was restored over a decade ago, the Shrubbery demanded many volunteers and much work. Now in its mature form only a few of us are involved. If anyone else would like to regularly participate though, feel free to contact Hugh Mackay (42 Blacket Place). New ideas are always of interest and we always hope to make improvements. It is important though that everyone picks up litter.
Making Changes To Your Property?
If you are thinking of making changes to your property and are not clear about whether it needs planning permission you will find a lot of useful information at www.edinburgh.gov.uk/.../planning_and_building. See also Planning Notes as well as a guide on railings in the Blacket area.
Please Contact Us if you want any further guidance - for example, about other residents who may have done something similar, or sources of designs and materials that are sympathetic to the appearance of the area or consistent with original designs.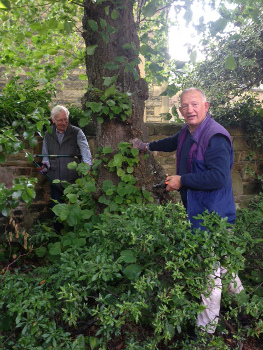 The Shrubbery Working Party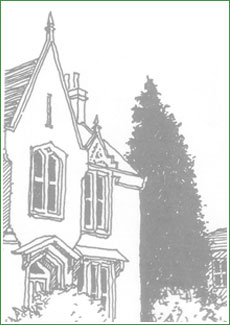 If you have any questions or concerns relating to Planning & Conservation in the area then please Contact Us.